We have done a lot to our little house since we first moved here a little over 2 years ago. Right now we are in the process of working on the outside and TRUST ME...it needed it :) We have finally done our landscaping ( I say "we" but the hubby actually did it all! ) He did such a great job!!
I painted our front door red shortly after we moved in and I really liked it at 1st.......but then I thought it was a little BLAH. I needed some contrast and some change! Also, I found some cute
GREEN
doors on Pinterest that I fell in love with :)
Here is the before pic:
as you can tell this was before landscaping & grass....
Here is the lovely AFTER pic:
I am IN LOVE!!! First of all, I stained the porch a brownish color. It is not a huge difference but I think it looks much better. The door color is called Desert Grass by Valspar and it is my new favorite color!
The wreath was so easy to make. I just bought a grapevine wreath at JoAnn's....spray painted a "C".....made some rosette flowers that I hot glued on.....and then hung on the door with scrap fabric.
Close up of the flowers. I love all the pretty Fall colors!
Here is a view of the whole house! Josh planted fescue grass..I think that is what it is called. It is so pretty and so green. It is starting to get thicker but will be perfect by Springtime :) We also painted the bottom part of our house (the concrete blocks) It is called Western Brown by Valspar and I think it makes SUCH a difference! It really compliments the brick color :)
This is the retaining wall that Josh built & the knock out roses he planted. I am telling you- I have got one good hubby :)
Our next BIG projct is going to be our patio in our back yard and I cannot wait for it to be done. I even bought some cute patio furniture at a yard sale a couple of weeks ago for it :)
Stay tuned for another Fall porch makeover .. this one is the salon porch and it turned out super cute!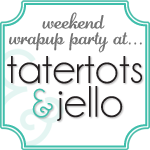 I {Heart} Nap Time