This has been a goal of mine for a L O N G time. Organizing my pantry. Not just straightening things only to have it all messy again in a couple of weeks...but really orangized. I have seen a lot of really cute & organized pantrys on Pinterest so I finally decided to do it!
First thing I did was look in my pantry and figure out all the different categories I was dealing with. This is what I came up with:
-Baking
-Crackers
-Peanut Butter/Nutella/Honey/extra Jelly
-Breakfast
-Baggies
-Foil/Wax Paper...
-Snacks
-Drink Mixes
-Boxed Dinners
-Kobe
-Plastic Cups/Paper Plates/Napkins
I saved up my money and waited for Hobby Lobby to run their baskets and glassware 50% off. I took my list with me and loaded up my buggy! LOOOOVE HOBBY LOBBY! I told my hubby it is like my bass pro :)
I am embarrassed to even show you these before pics....
Wow! I do not miss this old pantry at all!
I painted the walls a dark brown and re-painted the shelves. Here is the new one:
I made the tags out of an old cereal box!!
I cut it up into rectangles..
painted them with this chalkboard paint....
and tied them to my baskets and jars with jute!
I love how everything has a spot. Organizing makes me so happy :-)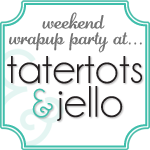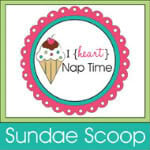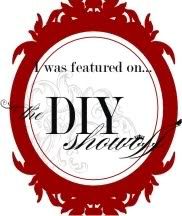 The Girl Creative